Disinfecting your home by fogger is the most reliable and effective way to apply disinfectant to non-porous surfaces.
---
At Power Vac, we have been keeping families safe from bacteria and viruses for 20 years.
We are one of the only few air duct cleaning companies in Michigan licensed to apply the EPA approved, hospital grade products that we use to disinfect, sanitize and have effective odor control for your home or business.
Our cleaning products can only be used by licensed contractors and are far superior than any other home product available to the average consumer. Additionally, during these trying times of the novel corona-virus, we have added extra precautions and protocols to keep all individuals safe.
We use EPA registered equipment, hospital grade products, and are a licensed applicator of these products. This means we are able to meet EPA Emerging Pathogen Guidelines!
During our training we were able to become USDA Authorized for use in federally inspected processing plants!
Our technicians are well trained on safety precautions taken during the COVID-19 pandemic. They will follow all social distancing protocol, wear gloves and face masks and disinfect equipment after each procedure therefore protecting the health and well being of your family and ours.
Our Process:
After scheduling your home or business, our certified, trained technicians will:
Call with arrival time
Will do a walk through of your home or business and answer all of your questions and concerns
A very detailed fogging process will begin. An aqueous disinfectant solution will be fogged throughout your entire home or business, in detail, a fine mist will reach hard to reach surfaces and cover all potentially contaminated objects, including keyboards, door knobs, light switches, handles, remotes (both sides), even mundane objects, such as- pushpins, staplers, paperclips, power cords, pens in a cup, calculators, mouse pads, drawer handles, printer buttons and tape dispensers are all thoroughly disinfected. We pay extra special attention to "touch points" throughout the entire facility no matter how many.
We fog thermostat covers, even the top of Lysol cans and Clorox wipes that most people forget about.
Once the solution has set for two minutes, the process is complete. The virus is gone and you are free to resume activities within 20 minutes.
Utilizing our foggers, we are able to cover large areas with precision in a short period of time, making it more thorough and cost effective.
---
Facts About Germs:
Not only do we have the state required mechanical license to work on your system but also a State Issued Pesticide License to apply the correct disinfectant/sanitizer needed to totally kill and eliminate coronavirus.
Sneeze time-bomb: Just one sneeze can infect an entire room with a virus for hours.
Cleaning a surface simply removes visible debris, dirt and dust; this is not the same as sanitizing.
Sanitizing a surface makes it sanitary from contaminants that could affect your health, it only reduces growth.
Disinfecting a surface will kill the microscopic organisms as claimed on the particular product label, as long as the dwell time is met.
Power Vac is Licensed to effectively kill:
Human Coronavirus
H1N1
Norovirus
Ecoli
Staph
Salmonella
HIV-1 (AIDS)
Legionella
Listeria
Hep A, B, C
Rotavirus
---
As of now, Gov. Whitmer will be following Lear Corp., CEO Ray Scott's "playbook" recommendations on reopening Michigan's businesses by requiring them to completely disinfect their entire facility including all shop areas, no matter the size. Power Vac, Inc. can accommodate any size building and will follow all recommended disinfecting procedures to ensure that you will fall within the guidelines the Governor has set forth and will make certain that you will be able to open your business as quickly as possible with a certificate of completion.
Commercial businesses that will benefit from disinfecting their environment:
Offices
Schools
Municipal Buildings
Nursing Homes
Churches
Day Care Centers
Gyms
Other commercial settings are especially susceptible to germs and bacterial infestations not just during cold and flu season. Common, high traffic areas must be treated by a professional. Initial application kills viruses and contaminants. We are currently maintaining major bank branches and municipalities, which are working to keep their employees safe and healthy. In this time of need, we are offering al essential service providers with our Family and Friends Air Duct Cleaning Special pricing which will include disinfecting their duct work at no additional charge.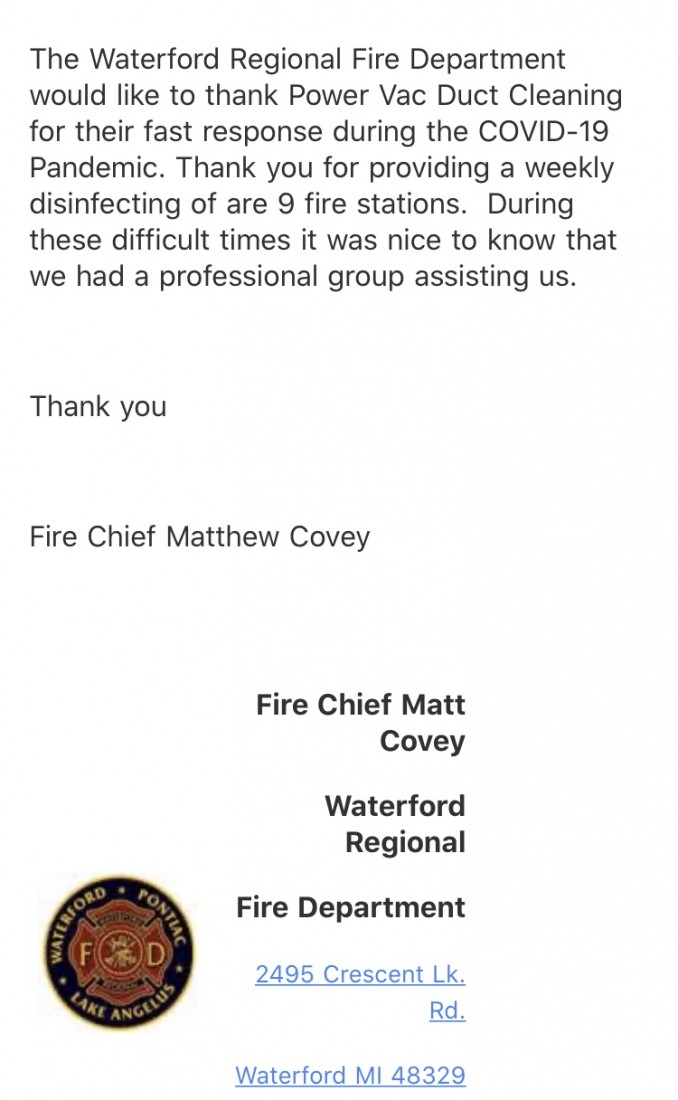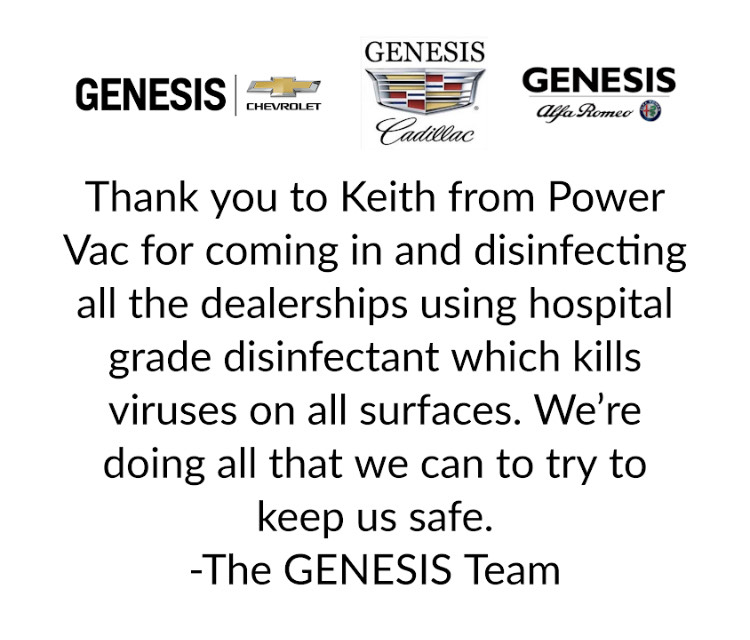 MANY MORE UPON REQUEST!!